Sports Marketing Surveys (SMS) Director Richard Payne is gearing up to address this year's International Golf Travel Market (IGTM) Links. The event, which precedes a planned physical event in Wales in October, follows a successful trial of the online networking format in Autumn 2020.
Richard's presentation 'The Golf Tourism Recovery: A Golfer's Perspective shows how golfers from across Europe and North America are feeling about the prospect of golf travel. It builds on a new, unreleased SMS study on golf tourism attitudes, perceptions and plans. Reports are soon to be released to buyers across the golf industry, and are available covering the market for golfers in Sweden, France, the UK, North America (combining the USA and Canada) and Germany. Questions in the research programme cover a wide range of topics related to golf travel, including identifying the factors that will have the most impact on where, when and how golfers book their holidays. As such, the findings will be a priceless tool for venues, tourist boards and tour operators as they plan their offers for 2021 and beyond and begin the recovery from the Pandemic.
The research behind the findings took place over Christmas and New Year meaning that it was during lockdown, but also this was at the beginning of the global COVID vaccine roll-out, which look set to be a game changer for the travel industry.
The reports will cost £3,000 for a single market. Discounts are available for those purchasing multiple reports.
The presentation also includes a sneak preview of an additional piece of research, a golf tourism segmentation study. These results, the first of their kind in the industry, split golfers according to geography and demography, as well as by behavioural (how they act) and psychographic (how they think) factors. Six segments have been identified: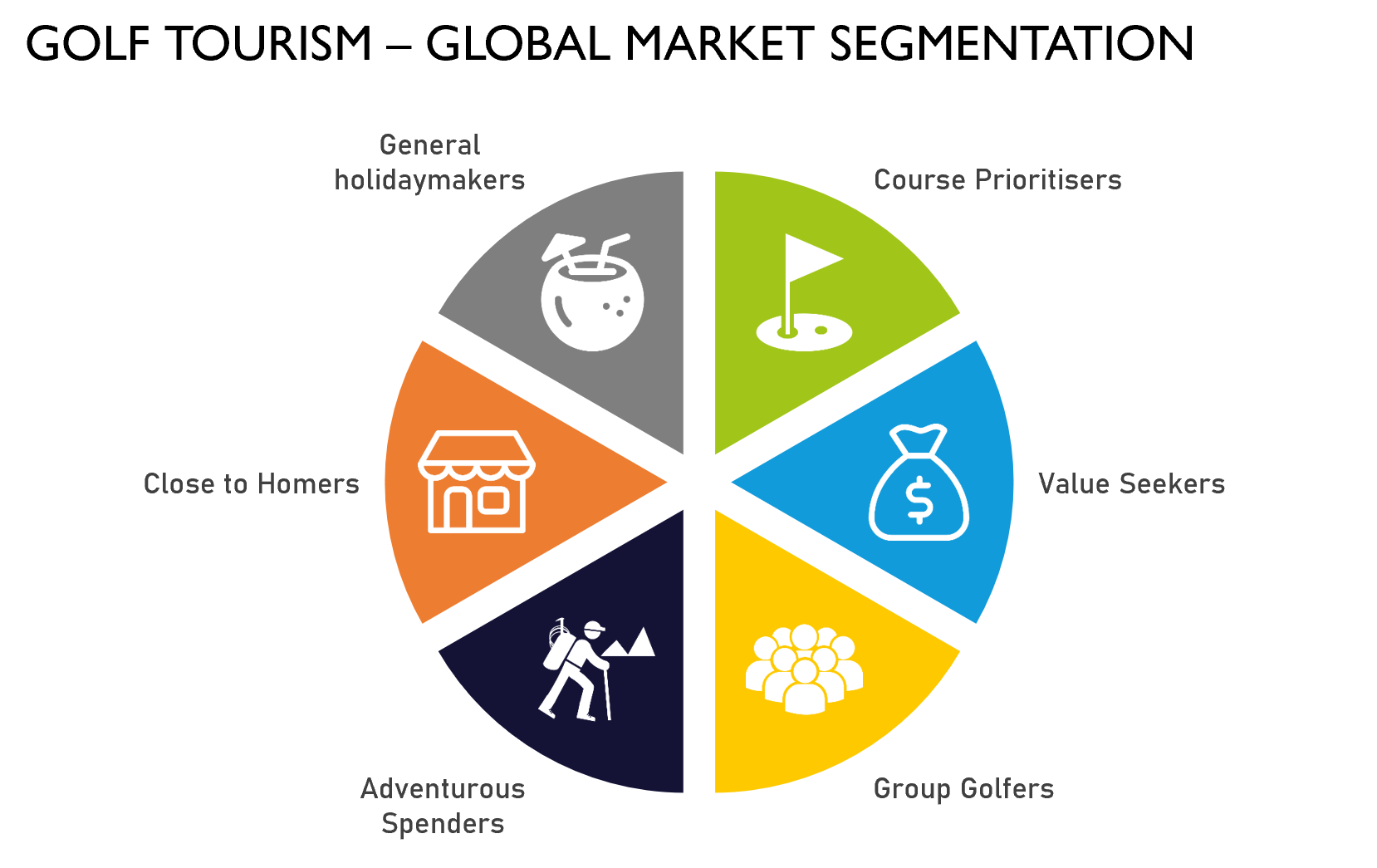 Understanding how each group plans, books, and spends will provide clear competitive advantage to buyers of the research.
Sports Marketing Surveys regularly investigates the market for golf tourism and travel. In addition to producing downloadable reports like those outlined in the presentation, SMS also undertakes regular bespoke work. It operated the economic impact of golf monitoring programme for Visit Wales in the build up to and aftermath of the 2010 Ryder Cup, and also expanded that programme to Northern Ireland, where the research helped Tourism Northern Ireland achieve their strategy of growing golf tourism to a £50m industry ahead of schedule. SMS also undertakes feasibility studies and market analyses for golf venues around the world, including a recent study on behalf of Golf in Dubai and an ongoing project with Tourism Ireland.
IGTM Links takes place between 23rd and 25th March 2021. Richard's presentation will be available for delegates to view from the 23rd March.
To understand how SMS can support your business to get to know the players, fans, trade and stakeholders who matter, or to enquire about purchasing the golf tourism research, please contact Richard.payne@sportsmarketingsurveys.com or visit www.sportsmarketingsurveys.com