Visualisation gives you the tools to interrogate and interpret your data like never before. It gives you easy visibility of trends and lets you filter and select the questions or segments that you need at that moment. It allows you to link multiple data sources into a shared interface. More people with different approaches understanding and interrogating the problem means more likelihood of resolving something or generating a better new idea. It lets you make complex data easy to understand and accessible to stakeholders within and outside your business. It gives you pre-built tables, charts and graphs to take into your next pitch or board meeting.
Matched with our world-class interpretation and recommendations, it helps you, in short, to go deeper, further, and faster, turning data into insight.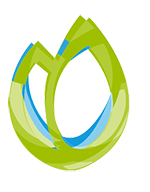 In 2022, we acquired our long-term data visualisation partner Culture of Insight, bringing their skills in-house. We now sell dashboard and data visualisation programmes as a standalone service to help you get the most out of your proprietary data, or as a complement to our Research & Insights programmes and our Market Intelligence Services. 
COI's clients include Formula 1, Hearst, and Eurosport. 
For more information, visit the dedicated Culture of Insight website, or contact us today.
Take the right step,
not just the next step
For examples of what clients have achieved after commissioning our insight, view our case studies
As well as bespoke research, we also run regular research of our own design that is available for immediate download.