Welcome (back)
I usually start by welcoming you all to this event, but this year it is not just a welcome, but a 'welcome back'. The golf industry lunch, like The Open itself did not take place in 2020, the first time it had been cancelled since the Second World War – the Open that is, not our lunch.
During the last 18 months or so, we have watched people at every level denied the mental and physical health benefits of sport, unable to access the socialisation and competition that provides so much to so many of us. Golf was not alone here, and of course, our sporting deprivations pale into insignificance when considered against public and individual health. Above all, we have all been deprived of spending time with those we love. So before we go any further, I would like to propose a toast. To all those, known and unknown, who cannot be with us today, for whatever reason.
For us here, at the 35th annual golf industry lunch, that number includes Paul Jepson, who sadly passed away since we last gathered together. Paul only ever missed a couple of the 34 lunches he was invited to, and he is missed today.
It is special to see Ian Peacock here for his 34th of the SMS and golf industry lunches. Ian is here as an ex-Trustee and part of the Golf Foundation. He is also the founder of 'SMS' which he established in 1984 when realising the sports industry was short of insight
Returns, comebacks and recoveries
It is a pleasure to welcome back several returning guests, including, at SMS, Marc Anderman. Those of you who have worked with SMS for many years may remember Marc from his first stint at the company – and his first lunch was at Royal Birkdale in 1998. Marc used to run our golf research business – and is now back leading business development for the SMS cycling team, and for his first golf industry lunch since 2005.
2021 is, in more than one way, the year of returns, comebacks and recoveries. It is to the R&A's credit that they are able to put on The Open this year, including, happily, with 32,000 fans per day. The European Tour and LET, the PGA and LPGA, just like tours and leagues in hundreds of other sports, all deserve credit for finding ways to provide golf and other sport on television and now in person. They have kept us entertained and supported in the way only sport can while we have been doing our part and staying at home. So, a thank you to Johnnie Cole-Hamilton and everyone involved in getting sports events and broadcasts back at the earliest opportunity. We wish The Open at Royal St George's and the AIG Women's Open at Carnoustie in August really successful and safe Championships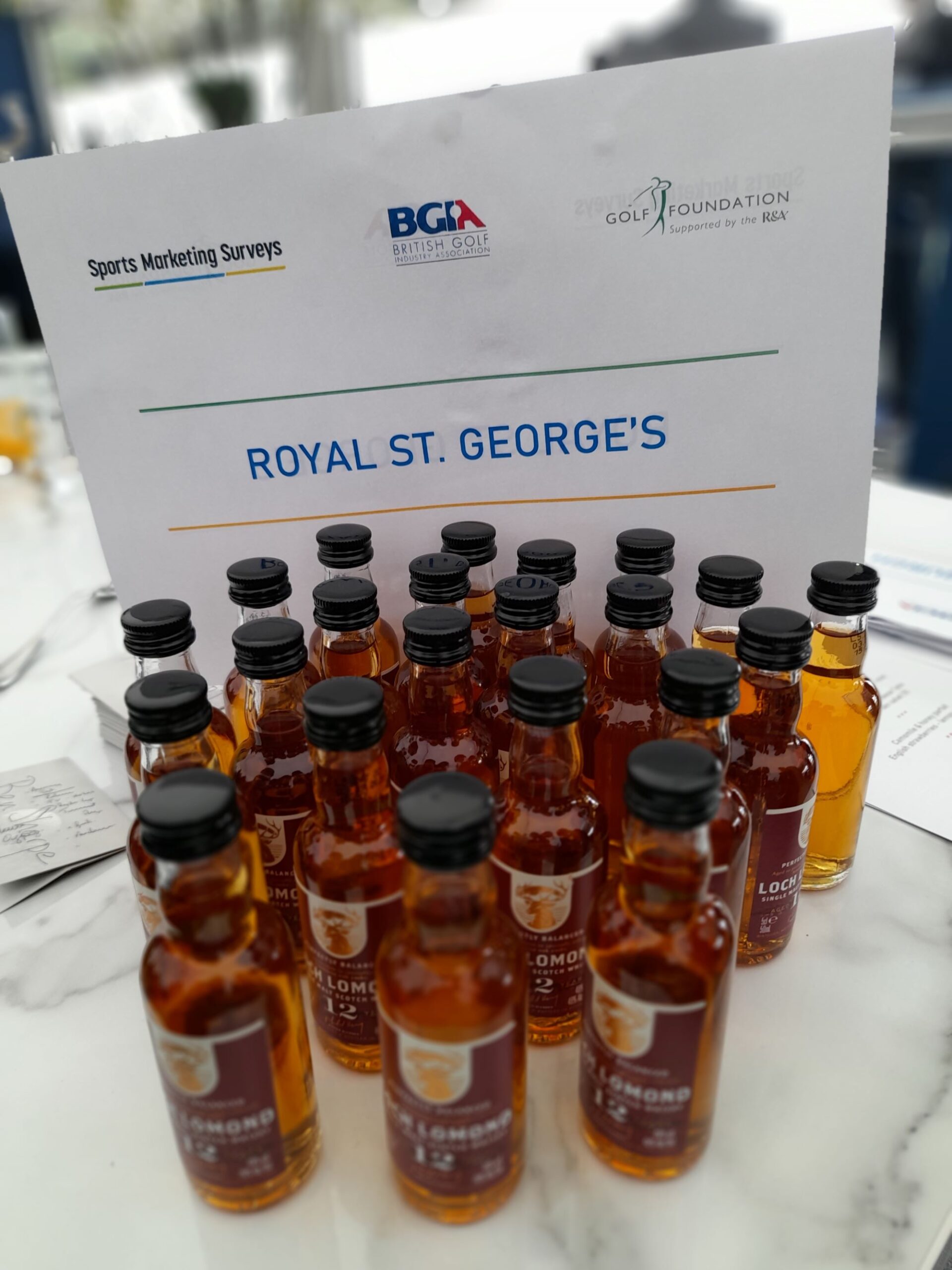 Good news – the gospel of golf
For all those of us who love golf and depend on it as an industry, it is wonderful to be able to report on lots of good news. Despite the pandemic, the sport has had success attracting new players with the promise of fresh air, exercise, and social and competitive opportunities.
Our work for The R&A on the social and health benefits of the sport have clinical evidence of benefits from living longer, to better balance, and golfers feeling healthier than non-golfers. This health angle gives us a new rationale to attract players to the sport and grow the golf industry.
In Great Britain, our rounds played figures for 2020 showed an incredible appetite for playing golf after the first lockdown ended. The figures for the third quarter 2020 were a record. Even in the fourth quarter, despite the November lockdown, rounds played were up by 41%. The end result was that 2020 concluded with an annual increase of 12% in rounds played across the country despite losing almost three months.
That's good news however you look at it, but one thing we wanted to find out was whether this was being driven by existing golfers playing more often or by new & returning players. So it was great to be able to announce, together with The R&A, that our latest wave of annual participation research identified 2.3 million more golfers in Great Britain and Ireland playing on full length golf courses.
At SMS, we have been investing in women's sport. We have hired Sue Anstiss MBE as our first special advisor, and enjoyed working with women in football, the women's sport collective, and we have a study out with 18 national federations from cricket, & hockey, to gymnastics on how females took up sport and to help identify and overcome barriers. So, in the same participation research, we were particularly delighted to see good news for women's golf. 25% of female golfers who played on a full length course last year were new to the sport, and tried for the first time because of the pandemic.
In the USA, the story is similar. Rounds played were up by 14% in 2020, participation has risen by 8%, and the net gain in golfer numbers is the highest in 17 years.
Our work measuring participation included the first international participation study covering Africa, Asia-Pacific, Canada and Latin America – and R&A affiliates outside of Europe, and we estimate with these regions and also Europe, USA, Mexico and there are now 64 million golfers globally.
On both sides of the Atlantic and around the world, there is more work to do, not least to keep these players in the sport, but demand for golf – on and off-course, and increasing diversity in the game is great news.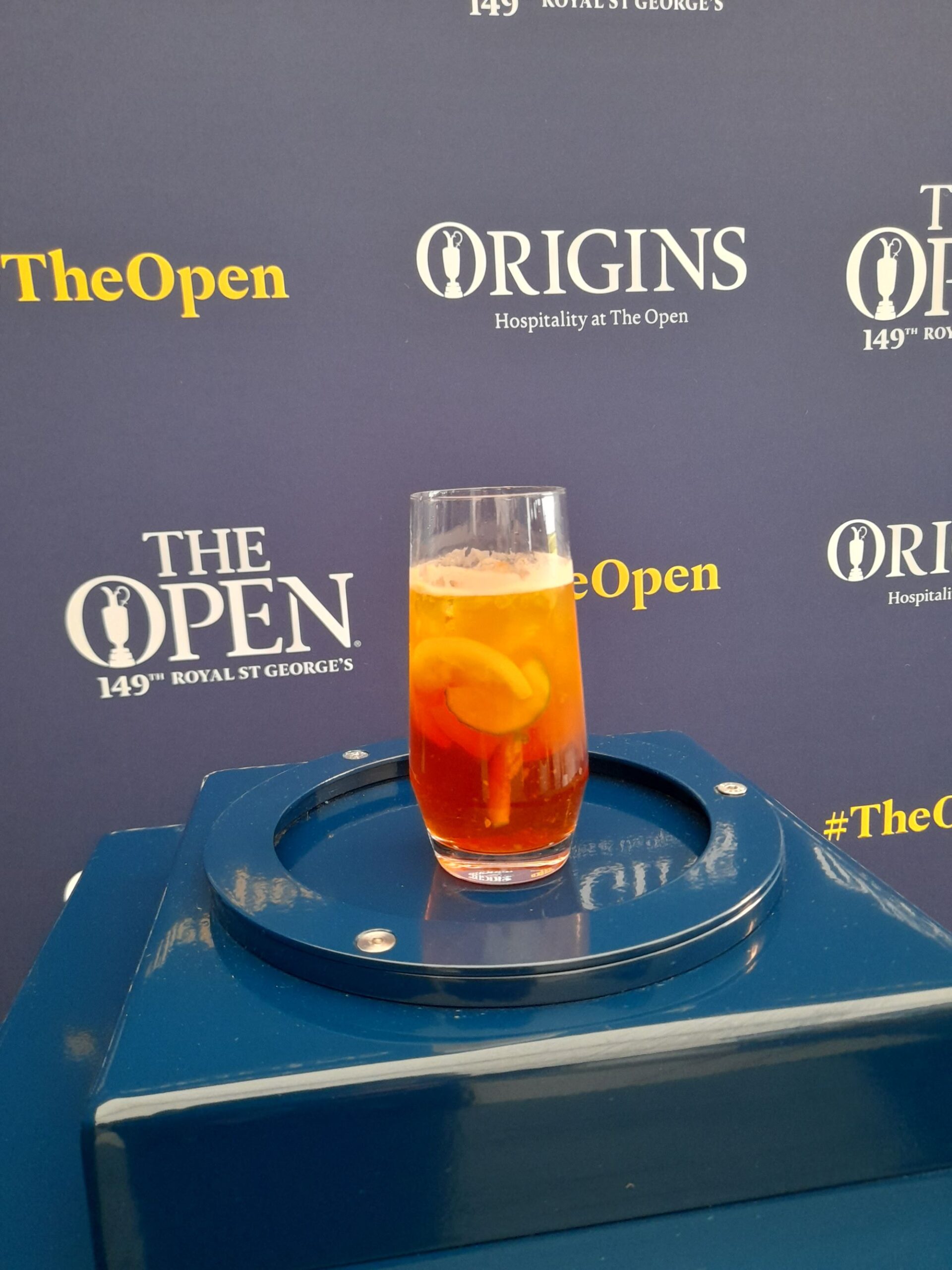 Retail Revival
From a sports retail perspective there is also plenty of positive news, and not just in golf.  Looking around other sports – 'Recovery' has been a watchword for the sports retail industry.
ActionWatch, our surf and skate monitor in the USA, showed a v-shaped recovery after Covid lockdowns with major year on year sales rises in through the first quarter and into the second quarter 2021. In running and tennis stateside, we can see the same pattern. It is not just a case of Q1 2021 outperforming months when stores were closed. Against 2018 and 2019, sales are sharply up.
There are clues too in participation numbers that this could be not just flash in the pan, but sustained growth. In America in 2020, there were 8 million more active people than in 2019, and children were more likely to be active than at any point in the last five years.
The decline in participation in sports that could not be played in a socially distanced manner was more than offset by a rise in people trying and playing sports like golf, and like tennis, where US participation rose by 6 million compared to 2019. In fact, racquet sports are having a moment. Sales of tennis racquets in April 2021 were up 27% against 2019, and 38% against 2018. Three of the top six fastest growing sports in the USA are tennis and varieties of the sport such as pickleball and platform or pop tennis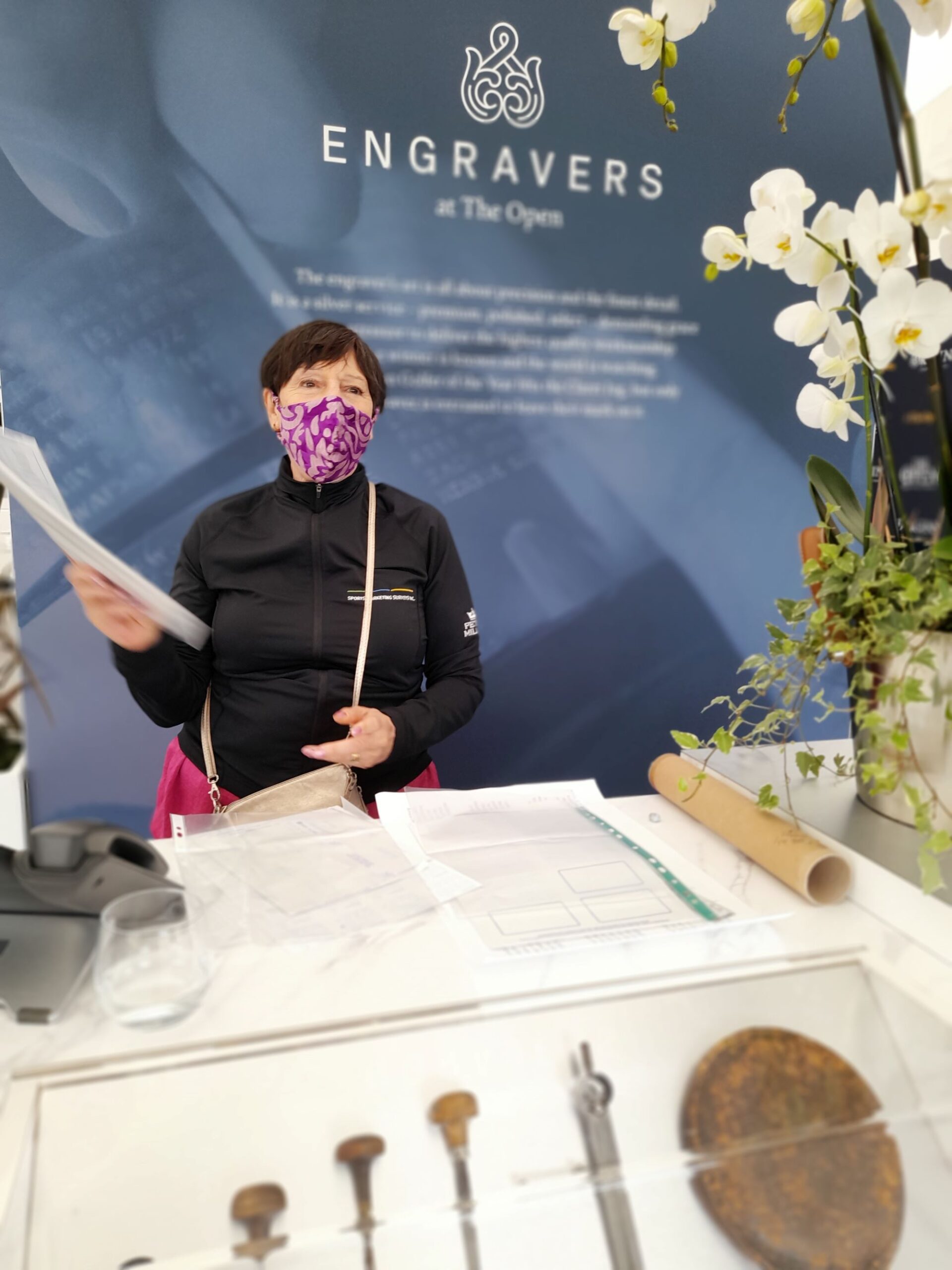 The Cycle of Growth
Perhaps the most emphatic recovery of all has been in cycling. In the UK, the Bicycle Association Market Data Service – a retail audit of cycling – powered by SMS, tracks over 940,000 individual products and launched in time to capture impressive growth throughout 2020. The monitor picked up a billion pound boom for a market that was valued at 2.3 billion pounds in 2020, or 45% up on 2019. The market has shifted, from roughly 60% in store sales, to roughly 60% online sales, but it has carried on growing. It is led by categories like E-bikes, which offer the prospect of increasing both sales and average prices, and are projected to triple by 2023.
Now, our Business Impact Studies with Cycling Industries Europe have shown how the industry is leading the European recovery, providing solutions in both transport and leisure. 95% of businesses surveyed are planning to hire more staff in 2021.
Like many sports, cycling's biggest challenge is now supply chains. When we asked cycling businesses across Europe, 85% had supply chain challenges, and the vast majority of these classify those challenges as significant. Pressures are starting to tell in other sports as well, with longer lead times for retail and wholesale orders, and low stock levels across certain key product lines and models. But challenges are a part of sport and a part of life. We are lucky to be involved in an industry that is good at finding solutions.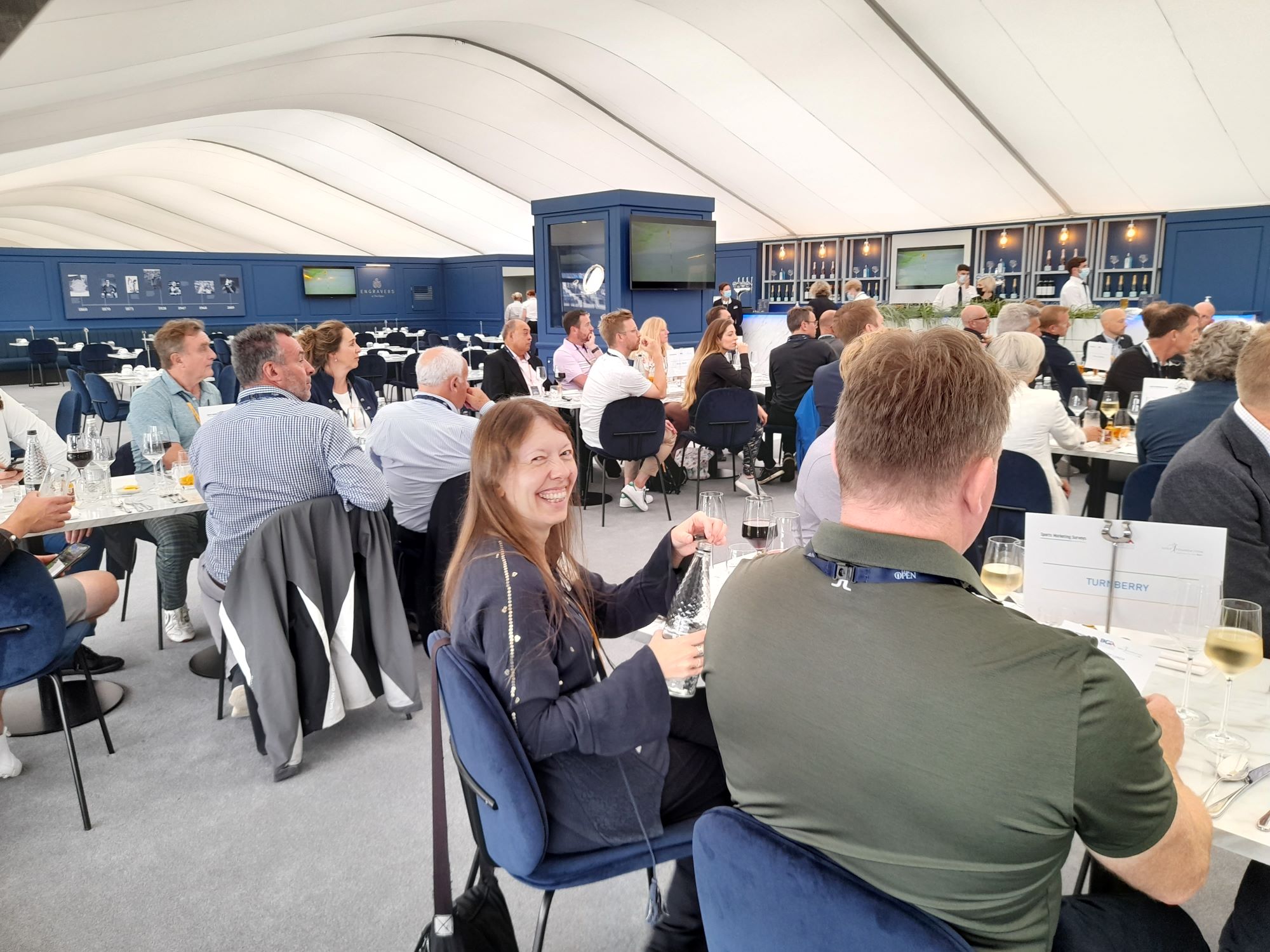 The Joy of Sport
Because, for all that sport is a business, it is also, in its most distilled form, about joy, and excitement. This year's Wimbledon, which like the Open could not take place in 2020, made this abundantly clear.
It is a joy that Arthur Ashe, former Wimbledon champion expressed articulately when he said "You are never really playing an opponent. You are playing yourself, your own highest standards, and when you reach your limits, that is real joy."
When we focus too much on the top of the game, it is easy to forget that essential promise of sport. It is easy to forget that any person who picks up a racquet, a club, a bat or ball or any other type of sports equipment can find that joy, whatever level they play at. At SMS, we are committed to helping businesses help more people find that joy more often.
It is good then that one of the lingering positive impacts of the pandemic seems to be a dawning awareness of the importance of sport and activity on a fulfilling life. We have seen this in action throughout the lockdowns of the last 18 months, with people denied their first choice activities not sitting and becoming inactive but branching out and trying new sports and activities, finding new ways to boost their mental and physical health.
Of course, to play sport safely means taking sensible precautions. SMS' Richard Payne is an ambassador for Slip! Slap! Swing! a cancer awareness campaign targeting golfers. A recent survey we undertook on their behalf threw up some worrying findings about cavalier attitudes to sun protection. Committing to using sun screen on the golf course and covering up is something that we can all get better at.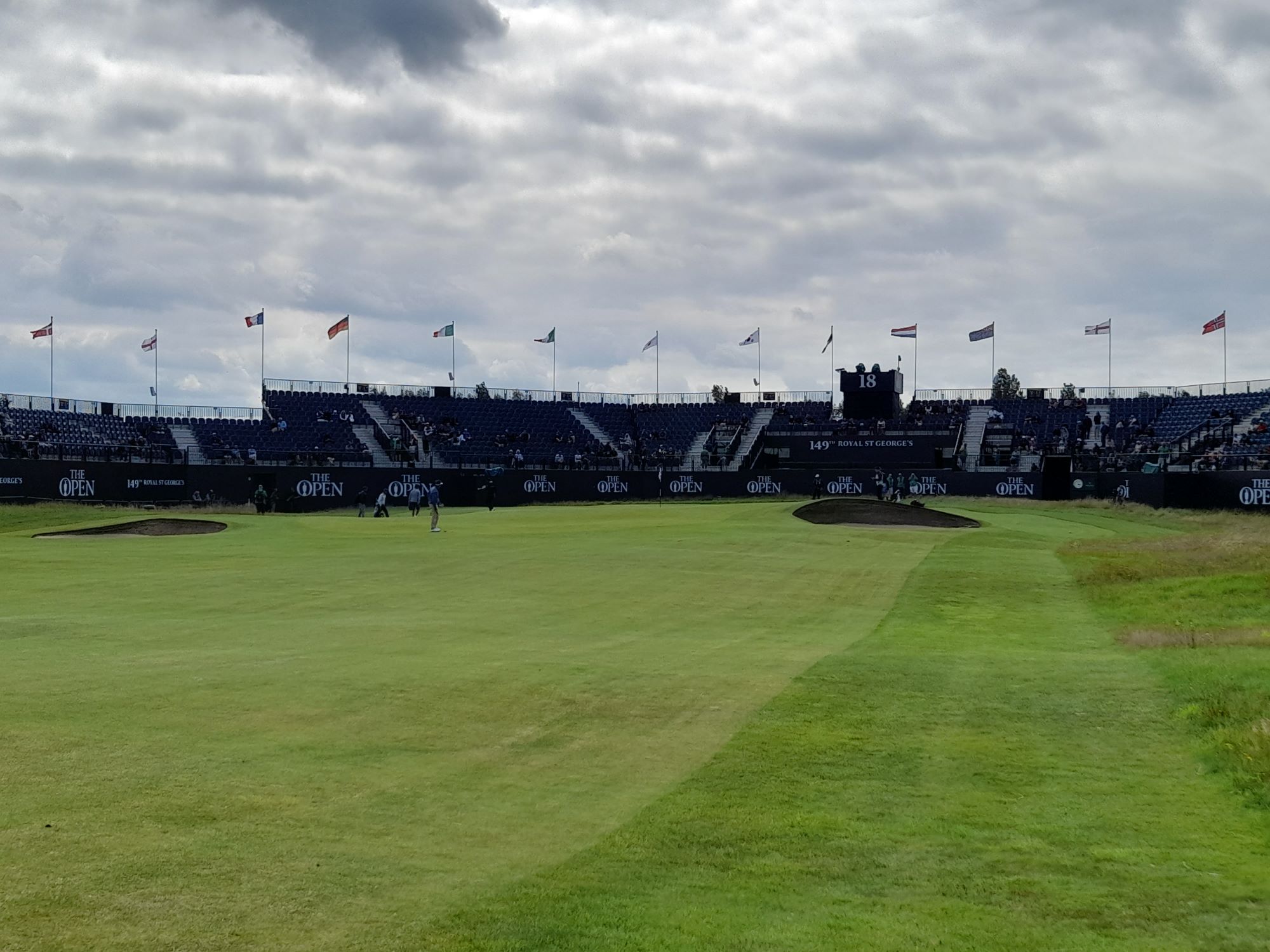 Reasons for Excitement
But I do not want to focus on warnings as much as on the reasons for excitement. The next four days here at Royal St. George's offer excitement, both for those watching and competing here, but also for those golfers around the world, playing their first rounds, making their first par, birdie, eagle or hole in one.
At SMS, some of the things that we are excited about include our new Asian office – led by Eric Lynge in Singapore – which is about to launch its first major research programme, a pioneering study of golf playing habits in 9 countries and 7 languages. We are exploring opportunities to capture more sales data on cycling and running among other sports.
Back in the UK, we are reiterating our commitment to grassroots sport with our first Sporting Journeys programme, designed to understand how, why and where people play different sports at different stages of their lives. Already we are working with local and national federations across a wide range of sports to help them understand how they can get more people from more different backgrounds playing and enjoying sport.
I'm excited, and I know the rest of the SMS team are too. I hope you are also excited for the future of sport.
Coming Home
As I finish, there is time to look forward. Next year, we will be celebrating this lunch at St Andrews. The Open is going home to the Old Course for the 150th event. It may be a year later than planned, but it will be no less of a celebration.
If we needed a reminder that absence only makes the heart grow fonder, we have to look no further than football where England's fearless, socially conscious squad so nearly brought football home – but for a penalty shootout. I had two finishes planned – this was not the one I had hoped to make.
However, to put the wait in context – at 2020 levels of rounds played, that would mean that there have been almost 3.48 billion or 3,477 million rounds of golf played in Great Britain since a home nation last won a major football tournament.
Fortunately, at SMS, we work in data and insight. We are used to carrying on counting, measuring and analysing. We will continue doing just this.
Thank you so much for lending me this time today, for coming to the 35th golf industry lunch at The Open, and to supporting SMS with your business.
We look forward to seeing many of you in Scotland next year, and wish you all a wonderful 149th Open here, and a successful, healthy and enjoyable year until we gather again. Your very good health.