WISLEY, UNITED KINGDOM – June 07 2018
SPORTS MARKETING SURVEYS INC. (SMS INC.) is a leading sports market research consultancy, servicing the sports facility, equipment and sports goods industry. The Wimbledon census provides the definitive account of the equipment used by players at the Wimbledon Championships, enabling organisations to identify sponsorship opportunities, track brand share and generate marketable, independently verified claims.
2018 will represent SMS INC.'s 34th year of completing the equipment census at the Wimbledon Championships. Every year, SMS INC. records the equipment used by all players at the Championships, including racquets, strings, clothing, footwear and bags.  The census covers participants from all 13 different competition categories; men's and ladies singles, doubles and mixed doubles, along with all Juniors, Wheelchair and Veterans' categories. The census measures brand usage in the different competitions and also analyses the length of time equipment appears on show courts (Centre, No 1 and No 2). An SMS INC. representative is present at the beginning of each match to record equipment in person.
The report also includes a player by player breakdown. Bespoke reporting can be commissioned by clients wishing to analyse the results by nationality, age or world ranking.
In 2017, there were 612 competitors in the competition and 67 different nationalities with the top 5 being USA, Australia, UK, Germany and Sweden.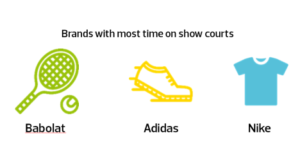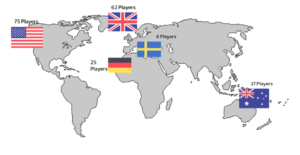 To discuss the Wimbledon Census, or to understand more about how research could benefit your business, please contact.
Edward Willis – SPORTS BUSINESS AND MARKETING MANAGER
Ed.willis@sportsmarketingsurveysinc.com
01932 345 539