Liz Young is a Ladies' European Tour player and founder of the Rose Ladies Series, the first women's professional sport to resume after the first Coronavirus lockdown in 2020. From a single event at Liz's home course of Brockenhurst Manor, Hampshire, Liz attracted sponsors and supporters including Justin and Kate Rose and Sky Sports, and, with their help, turned her initiative into a series of 8 events designed to give professionals and top amateurs across the UK the chance to play competitive golf.
For her contribution to the ladies' game, and also for her exceptional golf during the series (she finished 3rd overall behind Charley Hull and Georgia Hall), Liz was awarded the inaugural Sports Marketing Surveys award, a scholarship founded by SMS Chairman, Stephen Proctor.
We caught up with Liz to get to know her better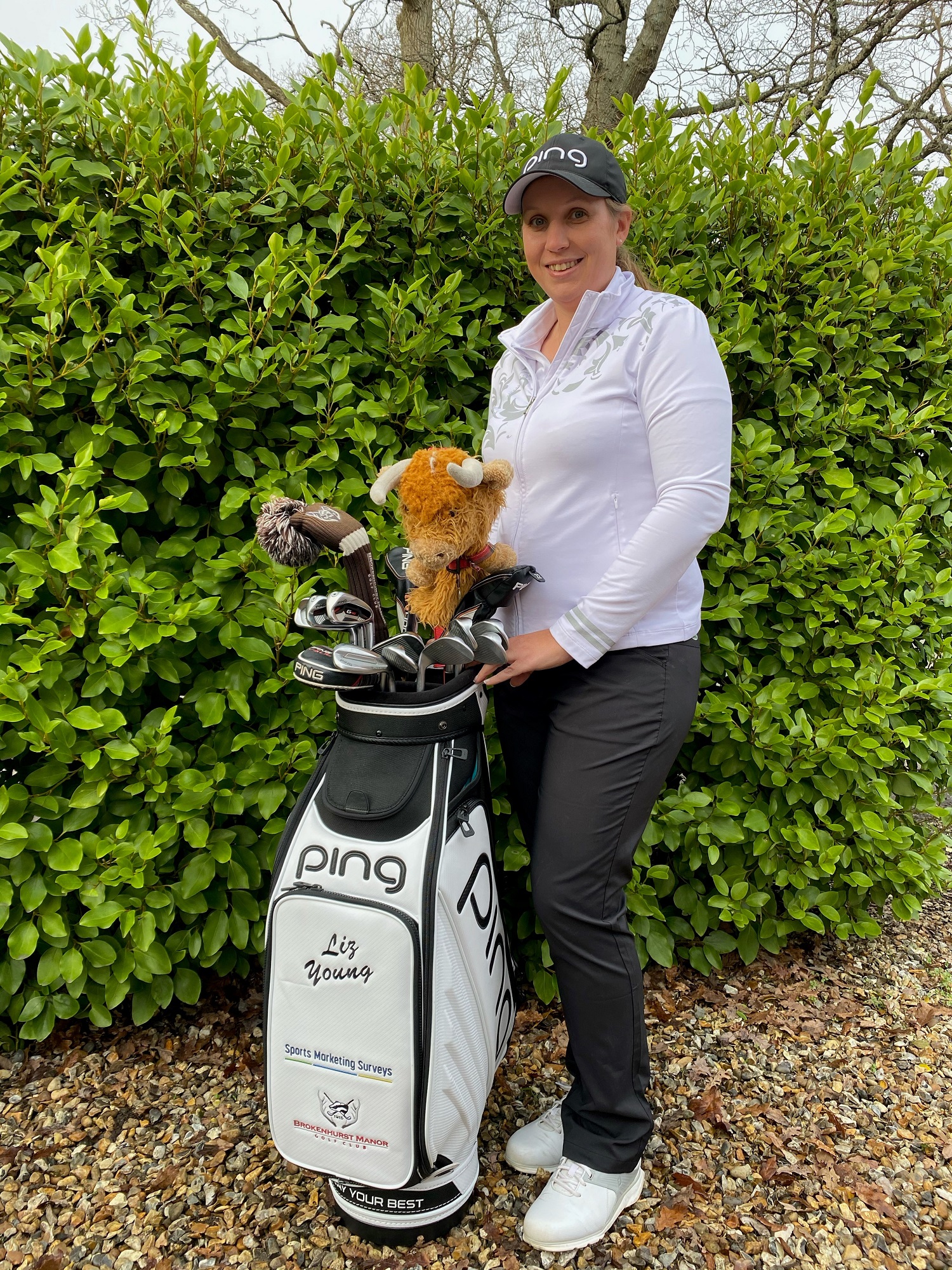 Question (SMS). What is your first sporting memory?
Answer (Liz Young). My first major sporting event was watching the Barcelona Olympics. I remember thinking how amazing it was to watch all the different sports.
Q. What inspired you to take up golf?
A. My older brother played so I wanted to play, as I wanted to do everything he did.
Q. When did you first realise you could become a professional golfer?
A. Not really until I actually got my Tour Card at the Ladies European Tour Q School.
Q. If you weren't a golfer, what would be your dream job?
A. I always wanted to work in the City of London, which is why I went to University to get my economics degree.
Q. What's the best piece of life advice you've ever received?
A. Never give up.
Q. If you could only ever play one golf course again, where would it be?
A. In the UK it would have to be Woburn – probably the Dukes course. Outside the UK it would have to be the Metropolitan in Melbourne.
Q. What are the most common mistakes that you see amateur players make?
A. There are two. They never hit enough club when hitting into the green so they most likely come up short. Also they are always practicing their long game and they forget to practice their short game which is even more important.
Q. How would you encourage more people to play golf?
A. I would love to see more golf played in schools to get kids started and then encourage golf clubs to be linked with schools. Golf is a sport that can be played by anyone and of any age, that is what is so unique about it. All standards and ages can compete together and I feel this unique feature is not emphasised enough to get more people into golf.
Q. What strategies do you use to calm your nerves?
A. The most nervous I get is on the 1st tee, where I always tell myself that nerves are good, you just have to control them. I like to concentrate on my breathing which helps steady my nerves.
Q. What's your proudest moment?
A. Becoming a mum.
Q. How did motherhood change your attitude to golf?
A. Becoming a mum made me realise that there are a lot more important things in life than golf. So, it made me relax more and that took the pressure off in tournaments. I have actually played better since becoming a mum! I have a lot less time now to practice and play but it just makes me more focused when I do get the time to practice.
Q. How would you describe yourself in three words?
A. Determined, stubborn, happy.
Q. Have you ever been asked a question that left you speechless? If so, what was it?
A. In Pro Am events on Tour, on multiple occasions I have been asked what I do for a job. They all thought I played on Tour for a hobby and must have a real job!!!
Q. What do you do to unwind?
A. At tournaments I like to watch good box sets, but at home I love spending time with my daughter and playing with her at the beach or in the forest.
Q. What is your worst habit?
A. Not having enough patience.
Q. What would you like to see more of in professional golf?
A. I would love to see more Women's Golf on terrestrial TV so more people could watch it. Then I believe that would encourage more people to try the game.
Q. What is the most common misconception you hear about golf?
A. That golf is not a fun sport to play, it is just for old people!