On the day, technical difficulties meant that I gave an abbreviated version of what I had planned to say to the golf industry at the Stephen Proctor Industry Lunch. No doubt, some people were delighted that I kept it briefer than usual! For me and for my team, it was it always is a very busy but even more stimulating and enjoyable week. It is always a pleasure and a privilege to address the assembled golf industry and it is one I do not take for granted. There has been so much good work done in golf (and in other sports industries and sectors) in recent years and there are so many reasons for hope for the future of our great sport, and highlighting some of those things is a personal and professional highlight of the year from me.
Below you will find a slightly more in-depth reflection on golf and The Open and what Sporting Insights is all about. I hope you find it worth reading, and thank you, whether you were or were not in attendance, for all the good you do for golf.
John Bushell
Managing Director, Sporting Insights
This is a special place, and a special celebration of a special sport. It's a joy for me to be back in the North West, on the Wirral at Royal Liverpool – a club I was fortunate to join in 1986, and where John Heggarty –37 year ago & then a very young head professional – took on the challenge of teaching me to try and hit the ball somewhere in the direction of the fairway. He was my "go-to" emergency service – and I still desperately need his help. It is wonderful that John and Helen his wife are here as our joint guests for The Stephen Proctor Industry lunch which is the 38th hosting of this Wednesday event. It is a joy most importantly to be here with all of you – a wonderful selection of people from across the golf and wider sports industry.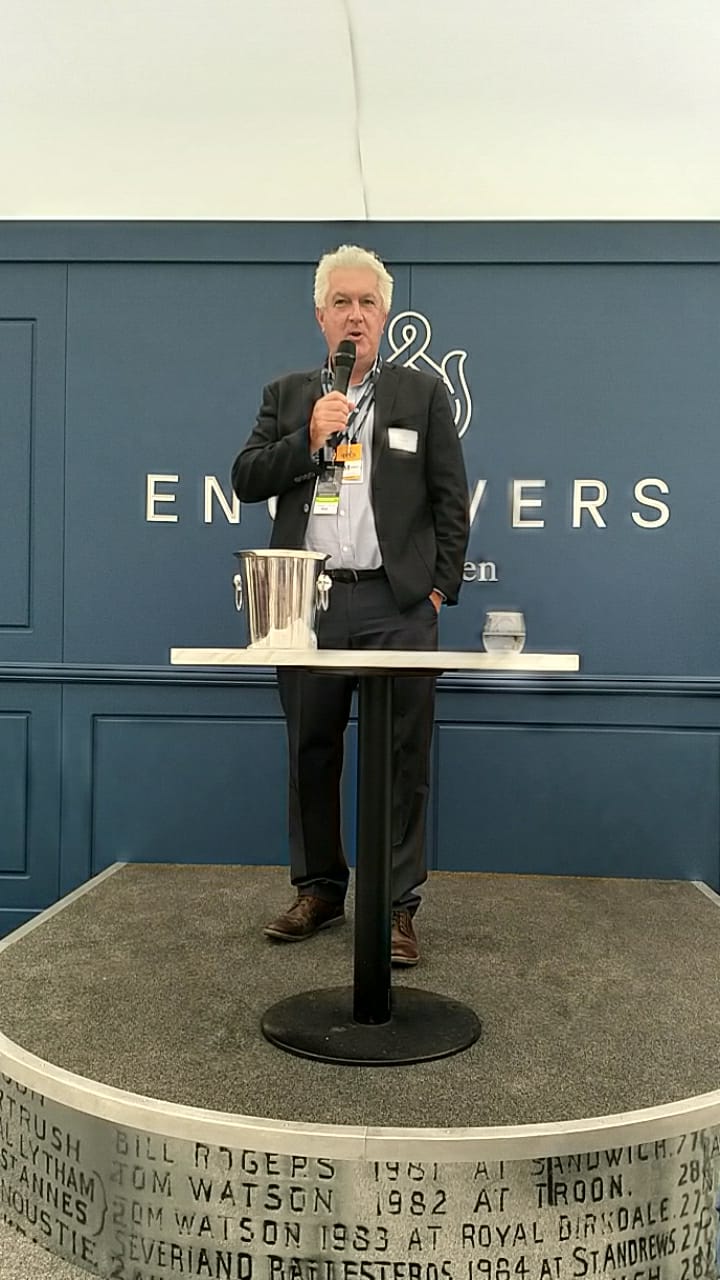 We are certainly at a time of great excitement and opportunity for golf.

It is, clearly, a time of great evolution in the professional game. So much has changed since we last met at the 150th Open at St Andrews, and so much is still yet to be settled in the next 12 to 24 months.
Some changes & opportunities will be clearer before next year's Open. Other things may not be.

As researchers, the future of the professional game is naturally a subject we've been looking into – completing over 20,000 interviews with golfers in 10 markets worldwide. While there were varying, often conflicting views on the appetite for a deal between tours and on the source of funds – something that isn't unique to golf, as anyone following the football off-season will know well – on other topics, golfers agreed more clearly.
There was an international appetite for more match play, more team play, and more mixed golf for example. Could we see more LPGA stars like Rose Zhang competing against men? There is every indication that audiences would support more of this, if not every week, then certainly more regularly than is on offer at present. After all, the ability to play mixed, multi-generation golf remains one of the sport's key advantages.

Happily, golf is growing at grass roots level. In GB&I we now have 5.6 million golfers, the second highest number in the last 30 years, and 20% of these were female – up from only 15% in 2019 and the Pre-Covid bounce. Internationally, the picture is also very strong – and the latest numbers will be published by The R&A after The Open.

Golf is growing because it's a wonderful sport, because it offers a chance to have fun with friends and family, to be healthy, social, to challenge yourself and to spend time in nature. It is also a sport you do not need to play just at a traditional golf course, and this year, The R&A & their Golf Development team – with the help of Sporting Insights – will be publishing a number for Total Adult Engagement in golf. This has been made possible by an investment by the R&A Golf Development team in a 10-market Golf Barometer. This includes monitoring those playing Alternative Formats of the sport on driving ranges, golf simulators, pitch-&-putt and adventure golf only – as well as 9-&-18 hole golfers. The R&A are enabling us to make this available through an online participation Barometer which the manufacturers can now subscribe to – a decision taken this week by the Development Team to ensure the whole industry can benefit. Come and talk to us about your subscription.

Our industry has done so much good work making our sport more welcoming, in promoting inclusivity, diversity, and encouraging all ages and all capabilities to play. But there's still plenty of work to do to communicate that to people outside the game – and challenge those who still hold outdated opinions. Opinions of the kind that are exemplified in the still semi-regular articles about how governments should reclaim golf land, or how some recent protest movements in France for example have vandalized golf courses for being elitist, environment damaging rich playgrounds.
We need to change this narrative – and fortunately there is plenty of data testifying to the tangible social, physical, and economic values of golf; plus the ecological and environmental diversity benefits from golf – and of golf being the green lungs of some many otherwise developed areas. As we all know – this is before the intangible mental and other values of the sport too.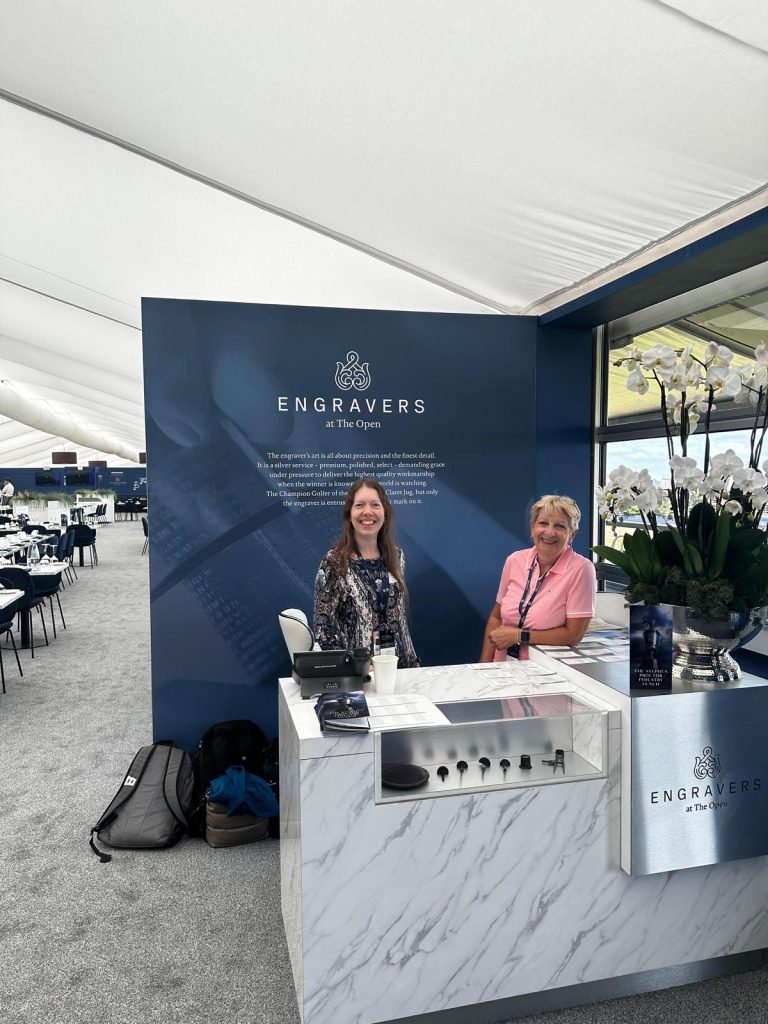 The importance of alternative formats
Sport cannot insulate itself from global, economic, and geopolitical trends. All of you in this room will naturally have spoken about the challenge that rising cost of living and reduced discretionary spending will represent to your business, but this isn't the only trend to think about. To give just one other example, the World Bank expects the urban population to more than double by 2050, with almost 70% of the world living in cities by that point. So, it's really important that we find accessible, affordable, small footprint formats to let people play sports in city environments. Golf is doing that well already through gamification style driving ranges and indoor golf simulators – in South Korea alone there are in the region of 5,000 multi-bay simulator venues compared to 844 golf courses – and we are excited to see what is next.

In other sports too, we can see the importance of new, social, smaller-footprint formats. Pickleball is the fastest growing sport in America – reaching almost 9 million adults in 2022. Padel is also making strides around the world, building on huge popularity in Spain, France and Sweden – there are now over half a million players in the UK, and around 11 million in the top 6 European markets. Both these racquet sports are appealing to clubs and venue operators by offering more courts on the same amount of land, being played largely in doubles, at a better revenue-per-hour per player than tennis, and to players – themselves – by offering relatively shallow learning curves and fast-paced play.

Whilst it is good to highlight these new emerging racquet sports – let us not ignore that tennis has had a strong year, with over 1.9 million racquets delivered into the top 8 European markets in 2022 and at the highest annual level shipped since 2013.
As we see new ways to play sports such as golf, and emerging racquet sports, it is also important that we don't break what's good about sport in the rush to innovate and promote new formats. Test cricket is a good example with an absorbing men's and women's Ashes summer and the advent of Bazball bringing new tactics (and a few controversies – when is a stumping not in the spirit of the game) to the oldest form of the sport without changing the game itself.

Many of our team are, like many of you, members of golf clubs that go back over 100 years, and of course we are at one today. The Open first came here in 1897, the same year as the first Boston Marathon and, astonishingly, also the same year as the invention of one of the first electric bicycles, which also came out of Boston.

Electric bikes remain a growing sector in the UK and we expect to see them become an even more important market as segregated cycling infrastructure expands further. In Germany and the Netherlands, where infrastructure is more advanced, and the main e-bike role is for Active Travel – they now account for over half of sales volume of all bikes sold – electric and traditional push combined.

Sometimes the past and the future have as many similarities as differences.
Sport's appeal makes it a target
What is clear is that sport remains a hugely valuable entity. This is obvious in so many ways. In stadia selling out. In record sponsorships and partnerships and tv deals. In women's sport finally getting more of the exposure it deserves. And if you haven't yet watched 'Game On' on Netflix, directed and produced by our very own Special Adviser in women's sport – Sue Anstiss – go and do so as soon as you can.
Inevitably, the popularity of sport makes it a target, as we've seen from things like Just Stop Oil protests at The Crucible, the Premiership Rugby Final, Lords and Wimbledon. While I hope we will be spared disruption to this tournament – and if not that it is not more than confetti and a jigsaw puzzle as at Wimbledon – it is undeniable that sport has a platform and responsibility to inspire change, because sport is not immune to climate threat. If we want to be able to continue to cycle-race without flooding, to play Ashes cricket in Australia without cooking, we need to ensure that sport is sustainable at all levels. Like many sports, golf is making progress on this, and the climate impact is one of many reasons underpinning the R&A and USGA's recommendations for a golf ball rollback.
So, before I leave, I'd like to pose a challenge – to think about how you as a business and as an individual can promote what's good about golf. How can you celebrate the long history of the game and, at the same time, help build sustainable ways of fostering open competition and new ways of communicating with people who have yet to experience the joy that we in this room are familiar with? If we can help with any of that, please come and talk to us.
This is the 13th Open to be staged at Royal Liverpool, and some of the great names of the sport have won here, from J.H Taylor, in 1913, to Walter Hagen, Bobby Jones, Tiger Woods and Rory McIlroy. And no course has crowned champions from more countries than Royal Liverpool's seven, which includes France and Argentina's only Claret Jugs. (Royal St George's can boast a tie.) This is a truly global celebration of a truly global sport, and perhaps we will see a new nation produce a winner this year.

Royal Liverpool is 7,383 yards long – it is not the longest Open venue which is Carnoustie. And so now for my convoluted fact.

Over the next two days, the 156 players and their caddies will walk over 5.5 million yards or over 3,140 combined miles – assuming some deviation and they do not go straight to the hole in the shortest route – which is the distance as the crow flies from Royal Liverpool to Oak Hill Country Club – the venue of the PGA Championship in May this year. It is going to be a lot of steps and a tiring two days of Championship golf – and that is before we get to the weekend.

So, as the 151st Open starts tomorrow – we wish you a wonderful Open week and a successful year ahead – in business, personally and in this wonderful game of golf. Thank you all for listening, for your friendship and your support to Sporting Insights and our team.