Early insights from a pioneering study on Asian golf depict an industry and a region prime for investment in the short, medium and long term.
Golfers expect to play and follow more golf. Spend is also likely to increase. More golfers plan to increase spend on golf than expect to spend less, whether the time frame is the next three months, three to six months or six months to a year. In the Philippines, Singapore and Korea, almost half of golfers plan to spend more than usual on golf in the next six to twelve months
This increased spend will boost several sectors of the golf industry. Golfers expect, on aggregate, to spend more rather than less on green fees, golf equipment, golf holidays, and apparel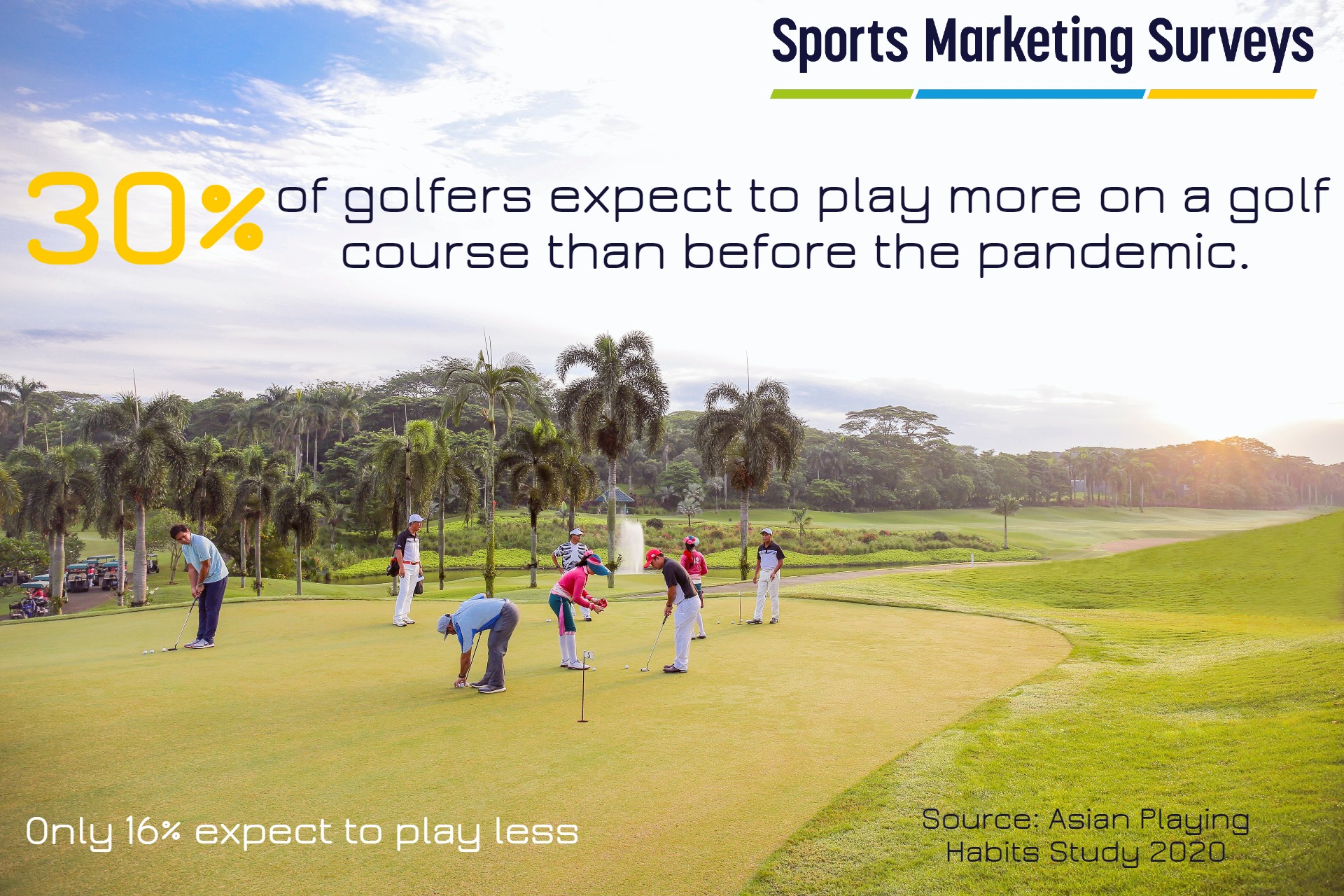 Another opportunity may come in the form of home training products. 20% are playing / practising golf at home more than before the pandemic. Although a similar percentage say that they are doing this less, it is still significant that 76% of those playing more golf at home plan to continue. Golfers from the Philippines, Indonesia and Thailand are most likely to be doing this.
The figures are the first released as part of Sports Marketing Surveys' landmark investigation of Asian golf. To access many more insights on areas including golf during and after COVID-19, golf media, spend, attitudes to competitions, clubhouses and fellow golfers, please download the report now.
The optimism around both playing and spending reflects the safety of golf, which overall feels safer than any other activity tested in the study. It also highlights the mental and social wellbeing that the sport provides. 74% gave scores between 8 and 10 out of 10 when asked how much they missed golf during lockdowns, including 42% of golfers who said that they missed golf like 'crazy' (10/10). The benefits of fresh air, socializing on the course and 'simply playing' were common refrains.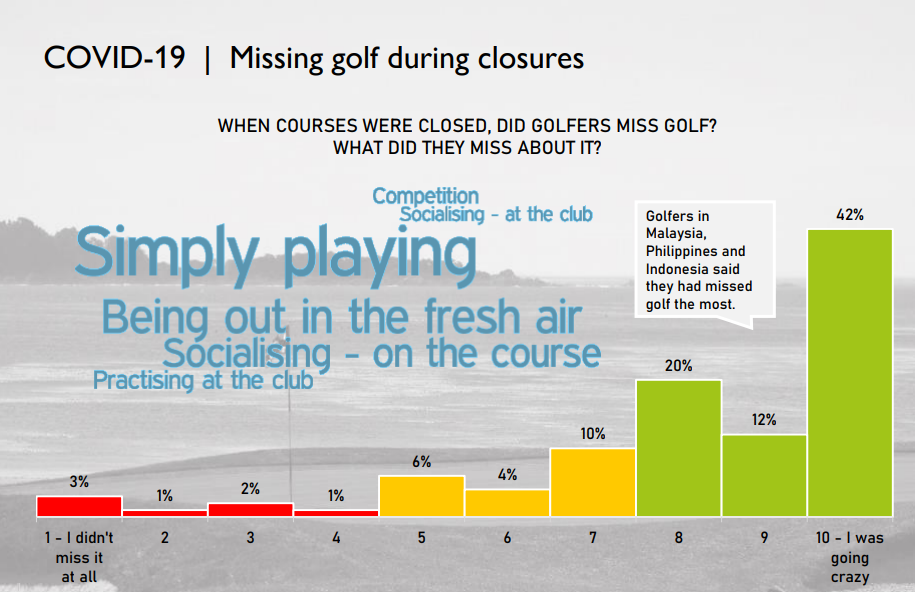 Reflecting on the topline findings, Eric Lynge, Special Advisor for Asia at Sports Marketing Surveys, commented:
"These results should inspire confidence across the industry. Whether you are already involved in Asian golf or thinking about investing in the coming years, it's important to understand how golf is transforming both in response to covid and through other underlying trends. The topline report is an important first step in helping businesses navigate the changing landscape. We also look forward to releasing a wealth of additional insights for businesses and federations to sink their teeth into over the coming months."
The results include comprise over 10,000 responses from 9 territories. Key insights on individual countries will follow throughout Q4 2021. To be the first to access the data, or to understand how bespoke research can help your business understand the Asian sporting landscape, whether in golf or other sports, please contact eric.lynge@sportsmarketingsurveys.com.
Download the report now for free.