Sporting Insights delivers analytics to inspire a more active world
In October, the board and I took a difficult but exciting decision to change the name of the company.
It was a difficult decision because the Sports Marketing Surveys name had a lot of meaning for me. Sports Marketing Surveys Inc was the name we took on when Stephen Proctor and I purchased the business in 2011, continuing the legacy of a name that went back to 1984  It is also a name that has an enormous amount of cachet. Sports Marketing Surveys Inc., and the shorter SMS INC., or SMS, is known to many of the most successful businesses in sport. We take the trust our clients place in us very seriously, whether they are leading events, manufacturers, trade associations or governing bodies. Although, by the way, we are just as proud of being trusted and known by the many small manufacturers and retailers we work with as we are of our ties with the sports industry's giants.
A new name brings new opportunities, but it also comes with some risk and inevitably invites some questions, particularly "Why did you do it?" or "Is there more to this than marketing"?
Through talking to our clients we have found that what they need is changing, just as the ways that people and communities interact with sport and with exercise and with active transport are changing.
They want access to deeper insight and storytelling that uses wider contextual information; They want better visualization that gives them interactive control of their data; They want us to manage and interpret vast amounts of data securely and swiftly; They want to know that they can come to us for advisory support if needed.
Sporting Insights is designed to reflect those changes. And, to answer the second question I asked earlier – no, it's not just a name change.
In the past 12 months, we have invested heavily in growing new strands of our business. We have established Sporting Insights Asia in Singapore. We have acquired our long-time partner Culture of Insight to bring enhanced data handling and visualization skills in-house. We have established new business silos focusing on community sport and are conducting more dedicated women's sport research. We have invested in powerful systems and technologies that speed up our analysis and reporting time and make our market intelligence capability genuinely industry leading.
For a long time, we have offered a lot more than surveys in terms of the variety of techniques we use. And for even longer we have been determined not just to provide data but insight that identifies and responds to our clients' key challenges.
Now, as Sporting Insights, we can make that clearer. The steps we have taken in 2022 give our expert team new and better ways to identify and tell stories in order to bring them to life and create robust, practical insight for our clients.
That is not to say that there won't be a strong degree of continuity between Sporting Insights and SMS INC., because in fact that continuity represents one of our strengths.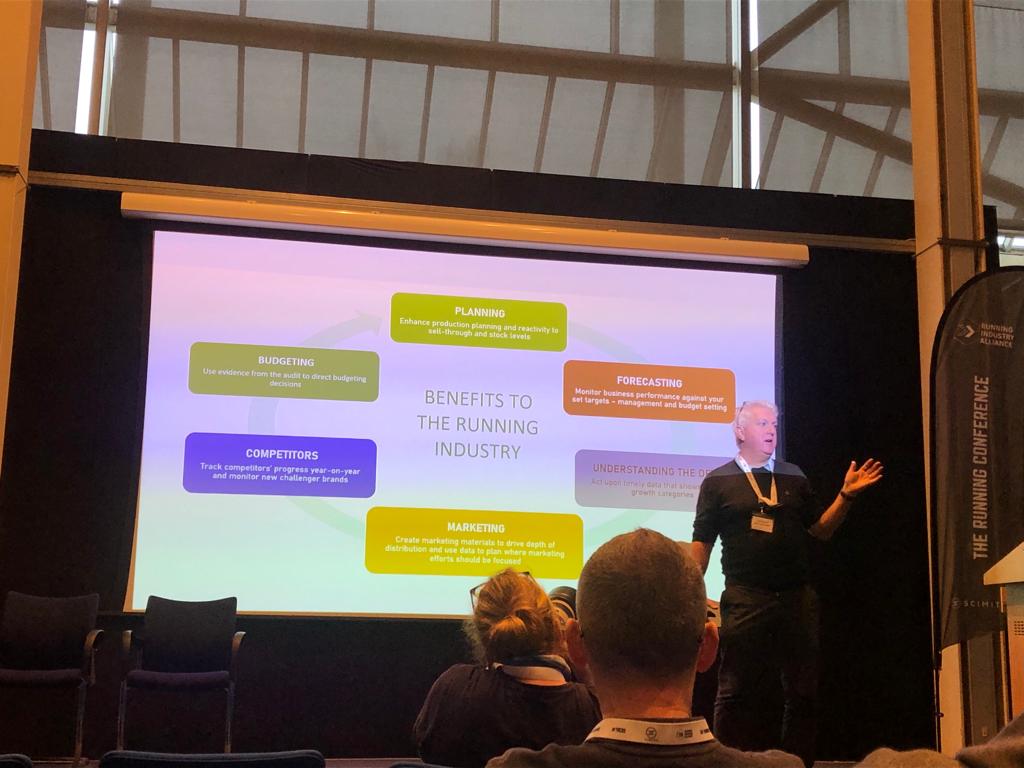 We have clients who have worked with us for decades, and we know we are trusted as much because of how we change as because of how we stay the same. Our clients continue to work with us because they trust us to stay up to date, mixing new approaches with our tried and tested techniques. They trust us, ultimately to provide them with what they need to make better decisions, to grow their businesses and inspire more people to play sport more often. That hasn't changed – but we're making the ways we can do that better.
It's been an extremely exciting year for me and for the rest of what is now the growing Sporting Insights family. From all of us, I would like to wish you, and your family and friends a very happy Christmas and holiday season, and we hope to hear from you in 2023.
John Bushell, Managing Director, Sporting Insights.